So, I have a "unique" traffic source that has sent over 60,000 visitors in the last 30 days.
It's NOT Reddit, Google Discover, Pinterest, Facebook, or Twitter.
Where's this traffic coming from?
Yep, Flipboard.
Flipboard.com is a content discovery platform that has been around since 2010, and has over 100 million users. People "flip" and share content that they enjoy.
The best part? Flipboard makes it easy (and encourages) you to share your own content.
Today, I'll share some tips for this untapped traffic source.
Want to see EXACTLY what I'm doing on Flipboard in the future? Follow me on Flipboard!
Flipboard Traffic Results
First, I want to share some traffic results that I've been achieving recently from Flipboard.
As you can see from the screenshot above, I've gotten 61,934 visitors to my site NichePursuits.com in the last 30 days from Flipboard!
Some days I don't get any traffic, and other days I get huge spikes that send over 5,000 visitors in a single day.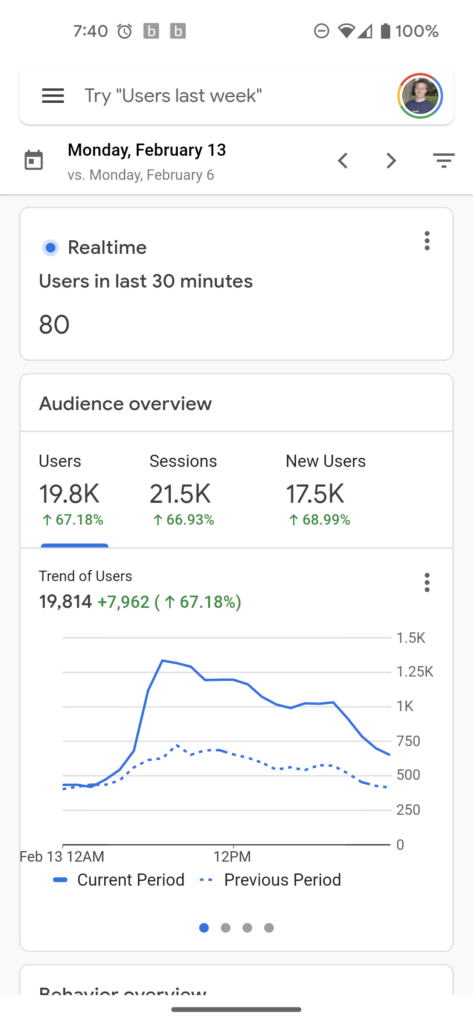 The traffic is typically unpredictable; however, I'm slowly learning what some of the best practices are to have more of these "spikes" in traffic from Flipboard.
How to Get Traffic from Flipboard
First of all, if you want to see some of the things I'm doing on Flipboard to get traffic, you should follow me on Flipboard right here!
I wish I could say I had some in-depth strategy, but in reality, it's pretty simple.
Join Flipboard and create "Magazines" for the different categories or types of content on your site.
Share every article you create in the appropriate "magazine" that you created in step 1.
Ask authors or anyone else you know to "flip" (like) the content you share.
Follow others, interact with others, and generally become more active on Flipboard. (Even 1 or 2 "flips" from the right person can send massive traffic).
Apply for a publisher account on Flipboard to get more ways to boost your content.
Flipboard has several resources and Q&A for publishers here.
I've applied for a publisher account, but it's still pending approval. What this means is that you can clearly still get lots of traffic from Flipboard without even having an official publisher account.
Tips from Flipboard
The following is a direct quote from Flipboard on how they recommend getting more followers and engagement on Flipboard.
The more you engage with and promote your Flipboard Profile, the more you will get out of your presence.

Add the Flipboard Follow and Share social buttons to your website to increase followers and encourage your readers to share your content with their followers on Flipboard. Go here for more information on how to add these links to your website.

Start manually curating magazines (in addition to your magazines with RSS feeds) to package content around an event, theme or editorial package. A Flipboard Magazine is a great way to package and resurface older content. Installing our Chrome extension or bookmarklet makes curating from anywhere on the web a lot easier. You can then promote this magazine on your social channels and on your site with our Flipboard Magazine Widget. People do not need to have Flipboard to read your magazines, so feel free to share them in all your normal channels.

Encourage your writers to create Flipboard Accounts, curate their own stories, interact with and contribute to your publisher profile, write comments, and promote their Flipboard Profiles on other social media platforms (e.g., Follow my stories on Flipboard). All of this will help raise the reach of your stories on Flipboard—and drive more traffic in the process.

– Flipboard.com
What's Next?
Like any traffic source, I'm sure that some niches will perform better on Flipboard than others. However, from what I've seen, there's all kinds of topics covered on Flipboard.
I'm still learning, but I'm excited about this relatively untapped traffic source.
If you want to follow along with what I'm doing on Flipboard, but sure to follow me on Flipboard right here.