Are you looking to increase your income stream by leveraging the power of wholesale affiliate programs? If so, finding the right companies to work with is paramount to your success.
We'll walk you through 7 great wholesale affiliate programs that will help you maximize your earnings while scaling your business.
From providing access to iconic brands at discounted prices to unbeatable commission rates, these programs offer some amazing benefits for affiliate marketers looking to make a little extra money.
7 Wholesale Affiliate Programs Worth Checking Out
1. BJs Wholesale Club
Earning over $16.7B in annual revenue, BJs Wholesale is a leading warehouse club operator based in the United States. It's housed by the FlexOffers network and is an easily accessible affiliate program. It provides a one-stop grocery solution to customers helping them save time and money on food, baby supplies, electronics, furniture, and other household items.
You can shop for hundreds of brands, including BJs exclusive brands, Wellsley Farms, and Berkley Jensen, at a low price and the same high quality.
BJs is a membership-only club offering discounts and value on travel packages, car rentals, optical services, installation, and assembly. Members can also benefit from extra savings via tons of coupons available on the website and BJs app.
BJs Wholesale Club has partnered with an affiliate network, FlexOffers, to set up an affiliate program. It offers:
A commission rate of 1.6% on sales of certain items and a payout of 12.8% on new membership sign-ups
Cookie duration of 30 days
---
2. Party City Affiliate Program
Party City boasts over 850 retail locations in the U.S. and is a well-known brand for supplying extra-special events for personal and professional occasions.
You can find balloons, costumes, gift wrapping, gift bags, party games, baking supplies, and party invitations on this popular platform.
Using categories on the Party City Website makes it very easy to navigate. For example, you can sort by the party's theme, the color scheme, the occasion, and more. Wholesalers also love its click app that allows for mobile shopping.
When you join this affiliate program, you'll find sales as big as 50% off, which can make a big difference for a business owner buying supplies for large corporate events.
The commission rate and cookie duration are both undisclosed on the affiliate page, but further details will be provided by Party City upon signing up. Simply sign up through the FlexOffers Affiliate Network for access and more information.
The length of the cookie duration benefits the marketer as it increases the opportunity to earn through the affiliate link.
The internet remembers the relationship for as long as the cookie is valid, and any purchases made during that time window will generate commissions for the affiliate.
---
3. Walk Your Dog With Love Wholesale
As the name suggests, Walk Your Dog With Love is a company dedicated to making dog walking easy, safe and comfortable for you and your dog. It handcrafts harnesses, leashes, and collars for your dog and also provides detailed guidance on how to use them correctly.
You can create an affiliate account on the website by providing your basic information and creating a custom URL name. You can use the link to generate commission whenever someone purchases products from the website.
The website's commission rate and cookie duration are unknown, but it gives a 100% guarantee on all the products sold online or in-store. This makes it one of the desirable companies to affiliate with.
---
4. Wholesale Chess
Wholesale Chess is a wholesale business that sells chess boards, demo sets, chess club supplies, and chess books. It also sells chess-related technology in the form of chess software, chess DVDs, and chess computers.
Wholesale Chess offers an affiliate program that provides value to chess clubs, schools, and individuals looking for affordable chess club supplies. You can join the program with a few simple steps and expect to receive approval within 48 hours.
Your affiliate link will contain a unique tracking code to associate any sales generated to your account (and here's a list of affiliate tracking software to help you stay updated). The program offers a commission rate of 10% of total sales with 30 days for any returns and cancellations to the order. Once the stated time has passed, your earnings will be transferred to your account.
---
5. Insightful Affiliate Program
Insightful is a workforce analytics software that helps businesses improve processes by up to 24%. The easy-to-use analytics provides insights into how to build a more efficient workforce, support their professional growth and boost employee productivity remotely and in the office.
As more businesses are turning into hybrid and remote working models, the need for workforce productivity software has increased. So, you can join the Insightful Partner Program to generate extra revenue by recommending Insightful to your audience.
The affiliate program offers:
A minimum payout of $100 via PayPal
15% commission for software resellers: get training to sell and market software on your platform
A 15% commission for software referrals: refer existing or new customers to Insightful
15% commission for managed service providers: offer a customizable analytics program to suit your customer-specific needs
---
6. Worldwide Brands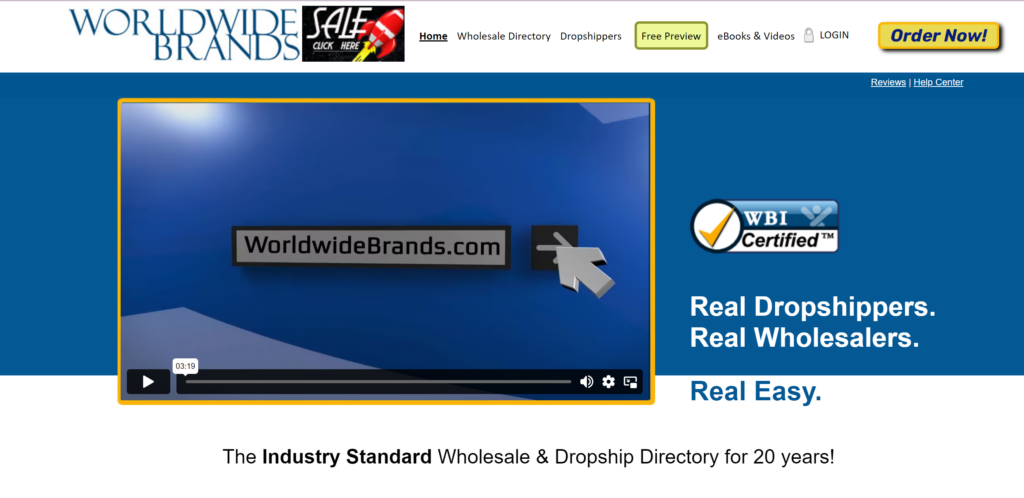 Founded in 1999, Worldwide Brands is an online store that helps home-based sellers access top-quality wholesale suppliers. It administers heavy research in attending exclusive tradeshows, talking directly with manufacturers, and carrying out a strict qualification process to add the suppliers to the directory.
New businesses have to face the uncertainty of dealing with unreliable suppliers or scammy drop shippers. A wholesale directory of top suppliers reduces this risk and helps build a strong business foothold.
If you have a platform where most web traffic is derived from online retailers, joining the Worldwide Brands' affiliate program can help you earn money. It is free to join with affiliates receiving marketing materials to promote the brand on their website. The program offers:
A commission rate of 25% for a single sale
A commission rate of 10% on any sales made by your direct referrals
Cookie duration of 90 days
Minimum payout of $125 via PayPal
---
7. NutriCargo
NutriCargo is a wholesale supplier of natural ingredients and powders extracted from herbs, fruits, spices, vegetables, and algae. It has partnered with a network of suppliers to offer high-quality ingredients at competitive prices.
The business has an A+ rating and can help customers save an extra 10% when buying in bulk. It also offers free shipping on qualifying orders.
The NutriCargo Wholesale Affiliate Program is free and can help generate revenue through affiliate links. Consumers can use the links to purchase products on NutriCargo and, in return, offers affiliate marketers a commission of 5%.
---
How to Join a Wholesale Affiliate Program and Profit
Businesses are looking for new ways to reach potential customers. Partnering with marketers through wholesale affiliate programs has proven to be a successful marketing strategy for building new and existing customer relationships.
A study by Statista observed that affiliate marketing is due to rise to $8.2B in 2022, a whooping increase of 52% from 2017.
Therefore, to choose the correct wholesale affiliate program and earn a higher profit margin, you need to focus on the following steps:
1. Choose a Niche
Start with thinking over your interest and expertise. Partnering with affiliate programs that align with the subject in your post is more likely to be successful than irrelevant products.
When choosing which wholesale items to sell from home or your commercial space, use data from previous sales so you can best predict what will bring you income down the line.
2. Pick Your Primary Content Platform
A correct combination of affiliate products and marketing channels is essential to earning as an affiliate marketer.
It is a good idea to research what channels your competitors are using in your particular niche. The most common platforms include blogs, YouTube channels, social media platforms, and podcasts. For instance, food bloggers now generally use blogs and Instagram to share content with their audience.
3. Research and Join Wholesale Affiliate Programs
Your audience trusts your views and advice. Research and choose the wholesale business that belongs to your niche and has positive customer reviews to gain a good reputation.
A wholesale license may be necessary to legally create partnerships with these wholesale affiliate programs, so do your research.
4. Make Engaging Content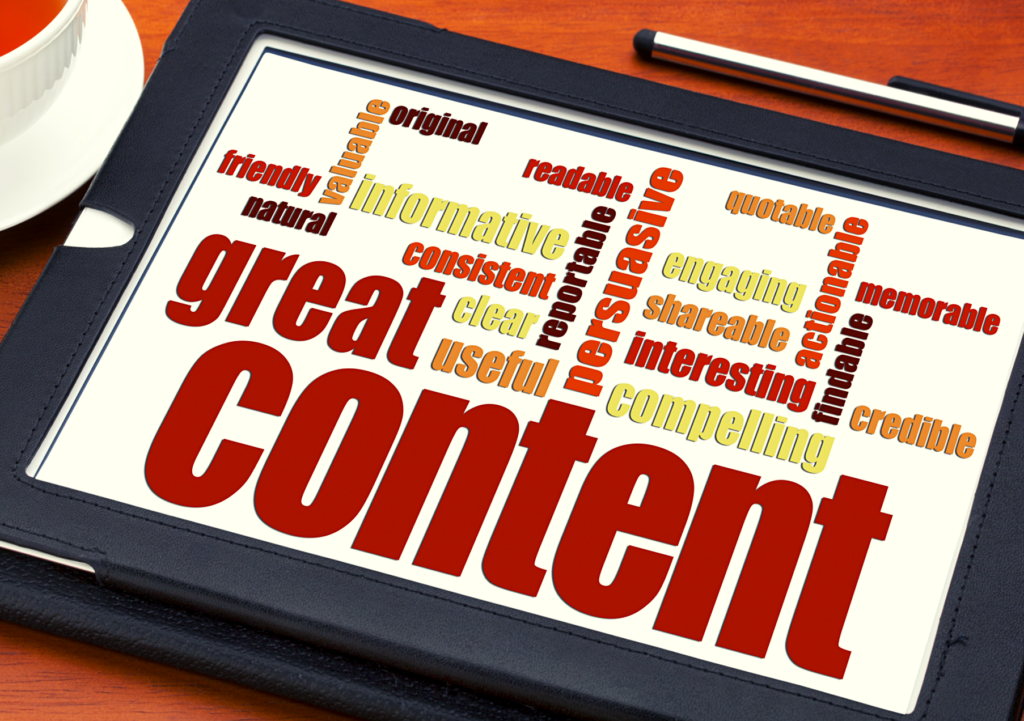 Many companies provide affiliate marketers with promotional materials such as banner ads and text links to advertise products.
Marketers should effectively place high-quality images and videos in their content to gain customer attention.
Another technique to incentivize viewers to visit your affiliate link is by using coupons. Coupons are easy to create, can be traced back to the affiliate, and make consumers believe that they are getting great deals.
5. Bring Traffic to Your Platform
Now that you have promoted the affiliated products, think of ways to drive increased web traffic to your platform. A few of the strategies to use can include:
Create SEO-optimized content – publish blogs with appropriate keywords matching the buyer's intent.
Engage with your followers on social media – build a level of trust that will compel them to make wholesale purchases via your link.
Use ad campaigns – You can run paid ads on your social media accounts or blogs to generate traffic. This makes customers aware of your link with the affiliate program, which can result in more sales.
However, ads should be planned keeping resources in mind. The earnings through commissions should be greater than the cost of advertising, generating a profit.
Final Thoughts: Wholesale Affiliate Programs
When choosing the best wholesale affiliate programs for your business, you'll want to focus on finding the one that is most relevant to your niche and offers a good commission rate.
With patience, creativity, and the right strategy, you can make money from your affiliate program and ensure success for yourself and your partners.
If you are completely new to building a niche affiliate business, I recommend you enroll in The Authority Site System course. It will teach you everything you need to know!