Thanks to the internet, there are many different ways to earn money online. And getting paid to read email is one of the most simple methods that anyone can start!
While it might seem like a pipe dream to get paid for something that you already do, many legitimate sites will pay you to open and read emails.
Why?
The main reason is so advertisers can increase their email open rate and potentially make more money from advertising products and services.
You may be prompted to sign up for free trial offers, collect a signup bonus, or answer a short survey that proves you've actually opened the email.
But, all this can be done quickly, during a work break, while shopping, sitting on public transport or relaxing in the evening.
Ready to earn EASY cash and prizes?
Let's get started!
Sites to Get Paid to Read Email
Now, we'll take a look at the best sites to make money reading emails.
While this side hustle idea won't make you rich, it's a simple and fun way to make money.
Plus, you can boost your earnings on these sites by completing other small tasks like watching videos, shopping online, playing games, and taking online surveys.
1. Swagbucks
While Swagbucks is best known for quick pay surveys, it's also a site where you can get paid to read emails and other short tasks.
Swagbucks pays users in SB points that can be redeemed for PayPal cash or by shopping in their partner stores.
The main "get paid for" tasks on Swagbucks include:
Playing games
Watching videos
Shop online
Searching the internet
Referring friends
Taking surveys
Reading emails
The Swagbucks minimum payout threshold is $3, and they offer a free $5 signup bonus for new users.
Start getting paid to read emails on Swagbucks today.
Check out this Swagbucks review for more information.
---
2. InboxDollars
InboxDollars is another popular and trusted site to make money by reading emails and completing other easy tasks.
On InboxDollars, you can earn by:
Playing games
Completing surveys
Shopping online
Referring friends
Using discount coupons
You can sign up for free and start receiving emails to read, right to your inbox.
The minimum withdrawal amount is $10, and you can request payment via PayPal cash or gift cards from popular retailers.
Claim your free $5 signup bonus from InboxDollars today.
Check out this InboxDollars review for more information.
---
3. MyPoints

MyPoints is another legitimate site to earn money by reading emails, completing surveys, playing games, watching videos, and referring friends.
You can even earn bonus points by redeeming offers, signing up for trial services, and trying out new products from hundreds of popular brands.
Points earned can be redeemed in several ways, such as:
PayPal cash
Gift cards
Travel miles
Sign up for free today, and you'll receive a free $5 welcome bonus after confirming your email.
---
4. QuickRewards
QuickRewards is a great site to earn extra money doing the things you already do online anyway!
Get rewarded for:
Reading emails
Completing surveys
Playing games
Watching videos
Completing offers
Shopping online
QuickRewards has an A+ rating with the BBB (Better Business Bureau) and has paid out over $7 million to its members since 2002.
Another great plus of this site is the low cash-out limit of 1 cent, and you can request payment via PayPal cash, Amazon gift cards, or in-store gift cards for a range of top retailers.
---
5. Paid to Read Email

Paid to Read Email sends emails out to users' inboxes daily and pays out every time they confirm reading them.
Other ways to earn include:
Referring friends
Taking surveys ($0.50 – $1 each)
For every email you read, expect to earn between $0.01 and $0.10.
Just follow the instructions for each paid email you receive, and your account will be credited.
You can cash out once you hit the $15 threshold and choose to be rewarded with either PayPal cash or gift cards.
---
6. Cash4Offers
Cash4Offers is a great way to earn from paid emails, and you get a free $5 bonus just for signing up.
Other ways to earn through this site include playing online games, answering surveys, and referring your friends.
However, from research, this site doesn't seem to be the highest paying. Users report only receiving 1 – 2 emails a day that only pay $0.001 – $0.01 each.
And, with a minimum withdrawal amount of $35, it might take a while to get a hold of your hard-earned cash!
---
7. InboxPays
If you're looking to get paid for reading emails, InboxPays is another site worth checking out.
Sign up for free to access their database of paid offers. You can also boost your earnings by taking surveys and referring your friends.
Pay for reading emails is pretty decent at $0.25 per email, and you can earn more by opening and using coupons and discounts and entering giveaways.
Earnings are paid out on the 1st and 15th of every month to your PayPal account.
---
8. FusionCash
Head to FusionCash if you want to make money by reading emails, completing surveys, and playing games.
You only need to be 13 years of age to sign up, and you'll receive a free $5 signup bonus by confirming your email address and completing a short survey.
They have a handy video tutorial on the right-hand side of the homepage to help you get started.
The FusionCash minimum withdrawal limit is $25, and you can request payment via PayPal, direct deposit, or check.
---
9. UniqueRewards
UniqueRewards is another site to get paid to read email and for completing other simple tasks.
A few easy ways to earn include:
Reading emails
Watching videos
Playing games
Shopping online
Completing surveys
Redeeming offers
After signing up, you get a free $5 signup bonus, and you can earn $5 for each friend who joins the site through your referral link.
The minimum payment threshold is $20, and you can choose to receive payments by PayPal or check.
Jobs to Get Paid to Read Email
Take a look at the best jobs to get paid to read emails.
If you're looking to make a career out of reading emails, these are the top options.
10. Virtual Assistant
Working as a virtual assistant is one of the best ways to get paid to read emails.
This type of work has little barrier to entry, offers flexible work hours, and allows you to work anywhere with an internet connection.
Typical virtual assistant tasks include:
Setting appointments
Booking travel and accommodation
Reading and responding to emails
Performing market research
Data entry
Blog and social media management
Virtual assistants can work for large companies or solo clients to help them manage their businesses.
---
11. Customer Service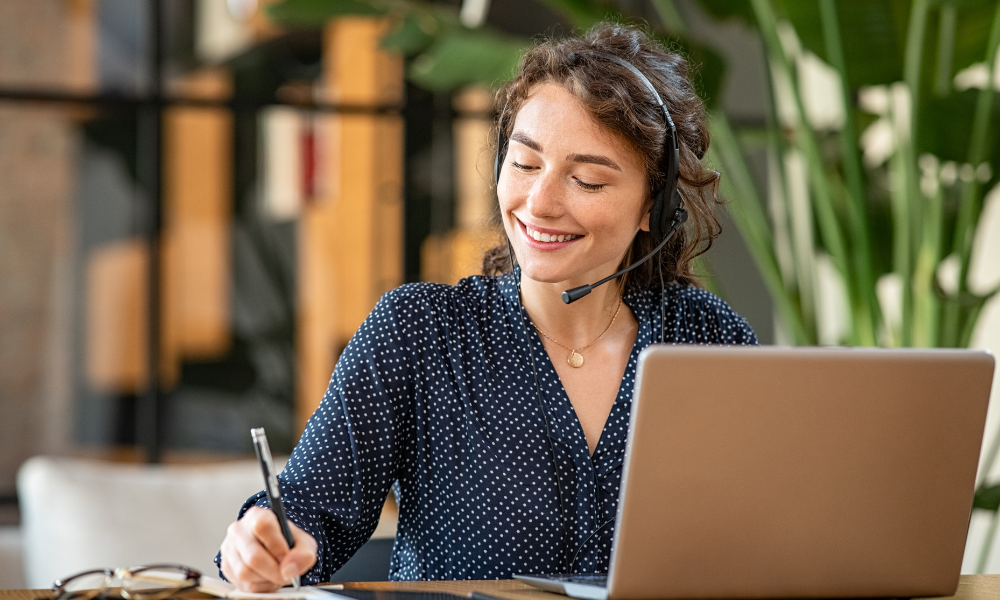 Customer service reps are the first point of call for a customer who has an issue or question about a company's product or services.
The work may include chatting to customers via the phone, instant chat, email, or a mix of all three.
Customer service responsibilities may include:
Handling customer complaints
Answering customer questions
Advising on company information
Processing orders and transactions
Collecting customer feedback
To succeed in this role, you'll need to be highly personable, patient, empathetic, and a good problem solver.
---
12. Freelance Email Copywriter
If you want to get paid to read emails, becoming an email copywriter from home is another great option.
With email copywriting, you'll be tasked with writing content for marketing emails that encourages the reader to take action.
The type of emails you may be asked to work on include:
Lead nurturing
Cold email outreach
Newsletters
Promotional marketing
Onboarding
To succeed in this role, you'll need excellent writing skills, great research skills, creativity, and empathy to see and understand the problems of email recipients so you can write content that speaks to them.
---
13. Email Marketing Specialist
Email marketing is also a great way to get paid to read emails and make a full-time salary from home.
The duties of this role include:
Creating and monitoring email campaigns
Distributing emails through automation software
Designing and optimizing emails so they're user and mobile-friendly
Maintaining email subscriber databases
Reviewing past campaigns to see strengths and weaknesses
To succeed in this role, you'll need great copywriting skills, technical expertise, knowledge of the main email automation software, and experience running successful email marketing campaigns.
Final Thoughts on Getting Paid to Read Email
Getting paid to read email is a legitimate side hustle, and although it doesn't pay much, it's a low-stress way to make money online.
If you want to earn more, consider one of the jobs that pay you to read emails, manage emails, and create email campaigns.
This type of work is in high demand because many big companies don't have time to do this work themselves, and research shows that great email campaigns offer HUGE returns on investment.
Want more ways to make easy money?
Check out these platforms to get paid to watch ads.