Are you ready to start padding your bank account with more money while selling to fewer customers? It might be time for you to start offering more expensive items that can do just that for your business. High-ticket sales are a great way to market to your target audience, cut back on hands-on time, and allow you to maintain business growth.
If you have been curious about the benefits of selling high-ticket items and how you can implement this strategy into your business, this guide will give you everything you need to know.
Let's get started!
What are High Ticket Sales?
Before we dive into the specifics of benefits and how to make high-ticket sales, it is important to first define what we mean by the term. What exactly are high-ticket sales?
If you intend to offer a high-ticket item to your audience, they are going to pay the big bucks for what you have on offer. This isn't the same as offering an inexpensive ebook, a short and sweet webinar, or some other type of discounted product or service. Instead, you will sell fewer items or services at a much higher rate.
In general, a high-ticket item costs more than $1,000.
Examples of High Ticket Items
What are high-ticket clients looking for from your sales team? While you can certainly gain high-value clients selling physical goods like cars or real estate, there is a lot to be done from the comfort of your own home as well. For many entrepreneurs, the answer is to sell high-ticket products digitally.
Here are some examples of the things that high-ticket prospects might be willing to pay more money for:
Robust online courses
Software
Digital templates
Graphic design elements
Content creation services
Books
Audio or music
Of course, other big-ticket sales might include specialized services people can't get elsewhere. For example, you may offer consulting on a specific area for previous customers or some type of coaching services. This personalized one-on-one attention will have a high cost, but it will also have a high value.
3 Benefits of Closing High Ticket Sales
Now that you know what a high-value offer might look like, it's time to zero in on the real benefits of offering high-ticket products or services to your clients. Here are three benefits of having a high-ticket customer.
Increased Profit Margin
As opposed to low-ticket sales, high-ticket sales can yield serious dividends for your business and your bank account. Instead of having to sell to a high volume of people, you can focus your efforts on a much smaller and more manageable number.
Think of it this way: if you launch an e-book that costs $10, you will need to sell 1,000 copies to reach $10,000 in the bank. On the other hand, you could sell a course that teaches the exact same principles for $1,000 and only need to sell 10 copies.
It might be more realistic for you to find ten customers than to attempt to sell to the masses at 1,000 copies.
You get the same monetary value in the bank, but you have to do far less work. Profit is a great starting point for why you may want to solicit high-ticket clients instead of lower-priced goods and services.
Increased Engagement with Client Interactions
Engagement with your customers goes hand-in-hand with your increased profit margins. Because you will have fewer high-ticket customers, you will have more time and attention to spare with the clients you do have. You might need 1,000 customers for a low-ticket sales process but only 10 for high-ticket items.
Imagine how much more time you can spend with 10 clients instead of 1,000.
Every one of these high-ticket deals you close can have hands-on attention from your sales team. All you have to do is spend your time on your target audience.
Fewer customers mean that your sales reps can give personalized feedback and experiences that cater to your client's main pain point (more on this in a little bit).
More Meaningful Experience for Clients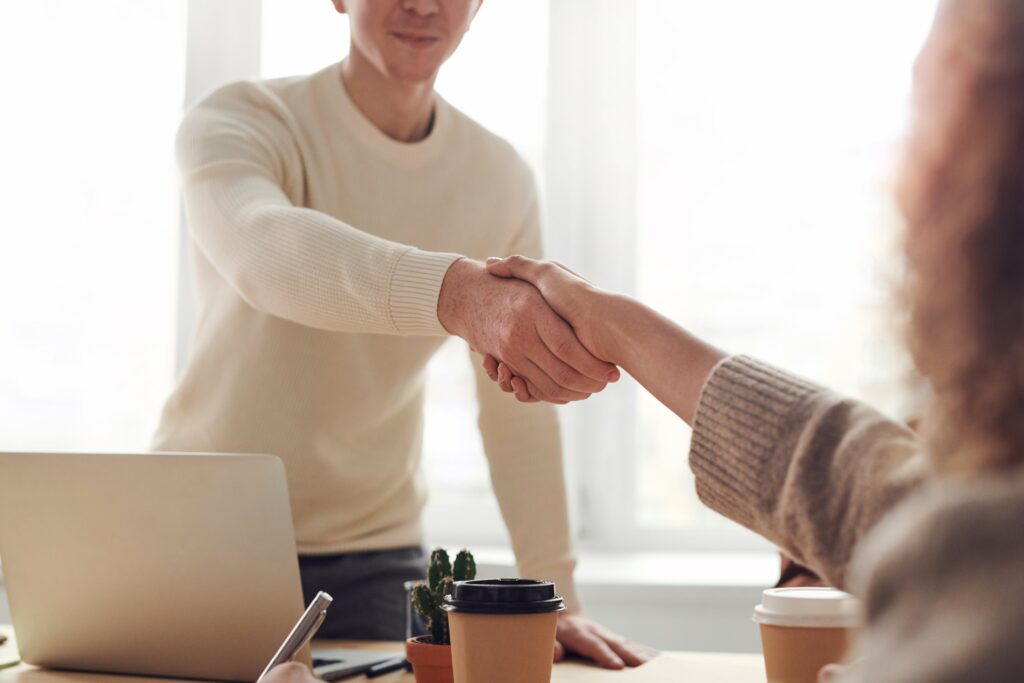 Last but not least, a high-ticket client is more likely to have a meaningful experience with the product or service you have to offer. How does the price a high-ticket client pays influence their experience with you?
Think about it this way: you spend a lot of money on a high-ticket product. Because of the financial investment made from the outset, you are more likely to engage with a product or service to the fullest extent.
Many low-ticket sales don't inspire people to reap all of the benefits because they don't have much at stake.
When you start making high-ticket sales, you are more likely to find that your clients are serious about the change you offer to make in them.
7 Tips to Close High Ticket Sales
With all of the benefits of selling high-ticket products in mind, it is time to turn our attention to the various ways you can start to close more sales. Here are our seven best tips to drive high ticket sales across any industry.
1. Understand the Pain Points of Your Clients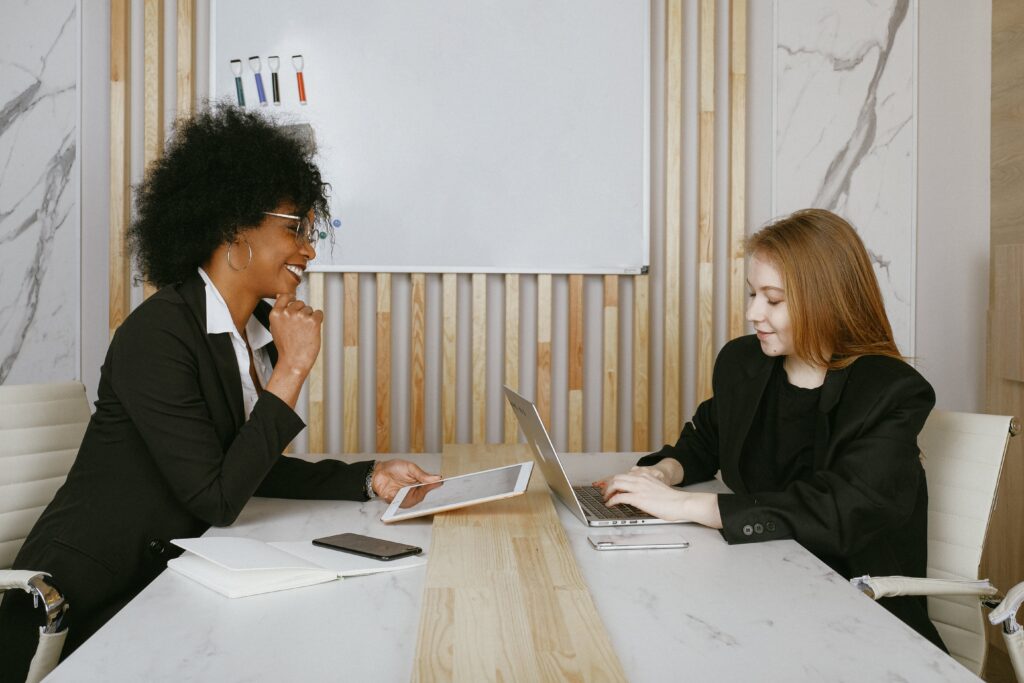 Do you know what your clients really need from you? While many people will purchase low-ticket sales as a way to explore whether their problem will be solved, your high-ticket sales funnel needs to help people see whether this is right for them.
Understanding your buyer persona is crucial.
Take some time before you set up your sales funnel to determine who is most likely to purchase your product or service. What areas do they need help with, and where are they falling short of their ideal lifestyle?
With this in mind, you can create more applicable scripts to address these issues on a sales call or via your email marketing newsletter.
2. Gain a Positive Reputation Online
You might be surprised to learn exactly how many people trust an online review. Of those in the 18- to 34-year age group, an incredible 91 percent trust an online review just as much as they do a personal recommendation from friends and family.
People will do extensive research before landing on a buying decision.
This means you need to cultivate a positive online presence. Unlike low-ticket sales, people have a lot more money at stake. As you move them through your high-ticket sales funnel, you should be thinking about sharing testimonials, reviews, and real feedback from existing clients.
It might be a good idea to share paid Facebook ads that feature this social proof for those who want to do extensive research during the buying process.
If you don't have any yet, make it a priority to solicit these reviews from your first batch of customers. Check out our article on how to get more Google reviews to help boost your credibility.
3. Understand How Your Solution Resolves a Problem
You know what the pain points are for your high-ticket clients, but how does your product or service actually fix those problems?
Part of a clear sales process is finding a solution to a real problem that customers have. Maybe you want to make their life easier in some way or help them correct a problem that they have struggled with their whole lives.
There are no right or wrong answers here. You simply have to figure out what people need help with and then offer them that help.
This is where you can define the promise of your product or service, which is an important component of the sales process. It will factor into your high ticket sales funnel, which we will look at next.
4. High Ticket Sales Funnels
When it comes to the sales process, one of the best things you can do is create a high-ticket sales funnel to move your ideal customer along to making a purchase.
All high-ticket customers first need to be aware that you exist and how you can solve their problems. From here, you can convert them to paying customers and build brand loyalty.
This is all a way of nurturing your leads along. Salesforce found that these nurtured leads produce a 20 percent increase in sales opportunities.
The average conversion rate of visits to orders is 3 percent, according to Adobe Digital Insights. That means you need to teach people what you offer at a much greater rate before you can close sales.
All of the work you have done so far leads up to creating high-ticket sales funnels. Here are some of the basic steps of establishing a sales funnel that truly converts:
Define the problem.
Quantify your goals (such as email marketing signups and requests for demos, in addition to sales).
Create a lead magnet in the form of a webinar, short e-book, or other inexpensive but valuable offers.
Qualify leads and follow up with those who match your ideal customer avatar.
Nurture those leads via an email marketing strategy.
Close more sales.
Check out our articles on tripwire funnels and the best funnel builders for more info.
5. Flywheels
Many companies now find flywheels are a better option than a standard funnel to sell high-ticket items. Instead of using a sales funnel, you allow your existing customers to act as a force for your marketing. Every client who makes a purchasing decision will either buy again or refer others to you.
In other words, they become a loyal customer for life if your product or service delights them the way you market that it will.
Here is how the customer flywheel functions:
Get reviews: Did you know that 76 percent of customers read online reviews before making a purchase? This is the biggest force for change, and most people trust online reviews more than they do marketing materials. Gather up as many positive reviews as possible.
Get social proof: You will also need to create social proof via your social media channels. Allow those customer interactions to drive more sales for you.
Figure out the balance: Not all high-ticket leads are created equal. Find out where your flywheel has the most power and where it struggles. Make it easy to close deals with high-ticket clients and eliminate issues that cause questions or inconveniences.
The best part is that you don't necessarily have to pay for the flywheel process. Instead, you can allow your existing customers to drive the conversation forward with no hands-on work required from you.
Learn more in Hubspot's Inbound Marketing course!
6. Multi-Touch Process to Increase High Ticket Leads
Chances are that your high-ticket clients aren't likely to make a decision on the spot for an expensive item, course, or service. In fact, Hubspot found that most leads will require eight touches before a response is given.
Keep in mind that they refer to each "touch" as an actual conversation with your prospective customer. They exclude social media interactions and calls with no voicemails because it doesn't actually connect with your ideal client.
In other words, you should be actively reaching out to high-ticket customers if you want to land the sale.
Make it a point to interact with each of your qualified leads every so often. You may want to reach out to them one week after they initially make contact with you and follow up every so many days or weeks after that point.
You don't want to follow up so often that it becomes annoying, but you will generally get a feel for how often to contact them without being a nuisance.
7. Offer a Guarantee for Your Service or Product
Some people are hesitant to spend a large amount of money on a product or service that they aren't positive will meet their needs.
Do your best to address this concern with your multi-touch process and via your flywheel or sales funnel. However, you might be able to give clients peace of mind with a set guarantee.
This could be a 30-day money-back guarantee or a free trial to give them a taste of what's on offer.
With a risk-free way to investigate what you can provide, you might just find yourself selling high-ticket items with more regularity to generate more revenue as you go.
Final Thoughts: How to Make More High Ticket Sales
The road to generating more high-ticket sales is smooth and clear if you prioritize some of these actions and teach them to your sales reps.
When you can touch on the pain point of your ideal customer avatar, you have a much better chance of selling them on your high-ticket items.
Moving them through a funnel or flywheel takes you from cold contact to nurtured lead.
If you are thinking about how to increase your high-ticket closing rate, this guide can serve as a roadmap for you and your sales team!
Don't forget to check out our high-ticket affiliate marketing programs guide as well to help you create a steady stream of passive income from fewer sales!