Low-stress, high-paying jobs are not just a myth! It is possible to find a work-from-home career you love that pays well and gives you a healthy work-life balance.
Whether you need a low-stress job for health reasons or you just want more free time and a happier work day, this list of low-stress jobs is going to help you out.
Read on to learn about the best-paid remote jobs that won't send your blood pressure off the charts.
Want to find a high-paying remote career now?
Search FlexJobs for thousands of hand-screened work-from-home jobs.
13 Low-Stress High Paying Jobs
Let's take a look at thirteen low-stress, high-paying jobs that can be done from home.
We'll also detail the primary duties of each, the average annual salary, and what qualifications are required for success.
1. Web Developer
Web Developers are in charge of designing and maintaining websites.
A typical day may include creating website code, managing a site's performance, troubleshooting website problems, and collaborating with graphic designers and SEO experts.
To be a great Web Developer, you'll need excellent problem-solving skills, good communication skills, and top-notch programming skills.
While a Web Developer must have the ability to stay calm and work under pressure when a site crashes, for example, this is generally a low-stress job that allows you to work freelance hours that suit you.
Annual Salary: $82,247
Job Requirements: BS in computer science or a related field.
If you're considering starting your own web development business, check out our article on web development company name ideas.
2. Medical Transcriptionist
Medical Transcriptionists are tasked with listening to spoken medical reports or meetings and typing out what they hear clearly and concisely.
They may also be asked to edit already created medical documents and enter patient healthcare information into an online record system.
To be a successful Medical Transcriptionist, you must have fast and accurate typing skills, great listening skills, and knowledge of medical terminology.
Medical transcription is harder to break into than general transcription as there's more to learn, but once you have experience, this is a low-stress job that pays well (and check out our list of jobs that pay $50 an hour for other ideas).
Annual Salary: $50,663
Job Requirements: Knowledge of medical terminology. Training in medical transcription is preferred.
3. Technical Writer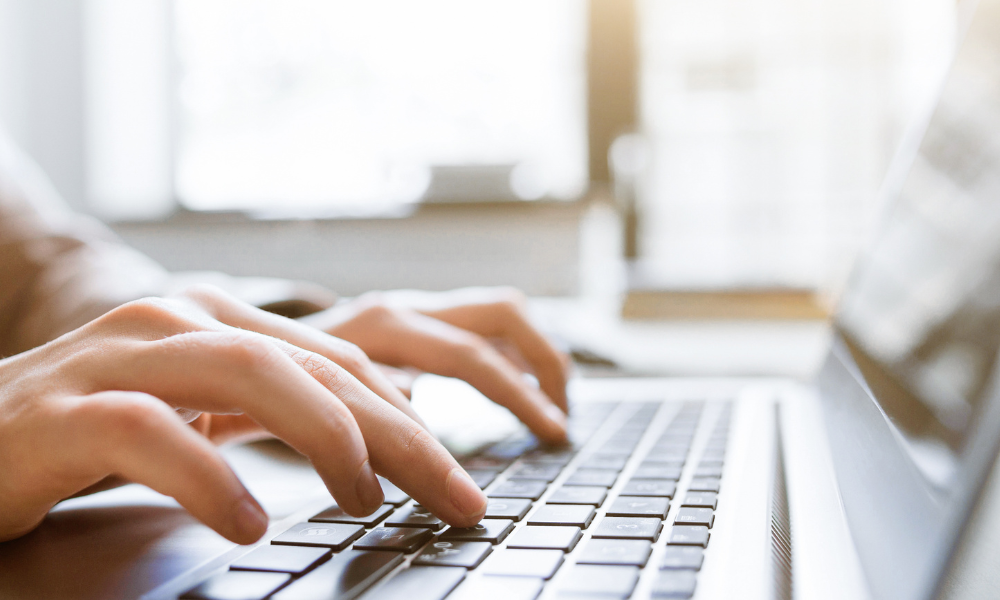 Technical Writers are responsible for creating manuals and documentation that describe how a service or product works.
Work will include writing how-to guides, tutorials, articles, and descriptions that are easy to understand for the general public.
To succeed in this role, you'll need experience with technical writing and the ability to quickly understand technical concepts.
This is one of the best low-stress, high-paying jobs because you can work the hours that suit you and demand a high rate, as not everyone can do this type of writing.
Annual Salary: $61,696
Job Requirements: Proven knowledge and/or experience with technical concepts. Degree in engineering, computer science, or equivalent preferred.
4. Market Researcher
Market Researchers are tasked with collecting and analyzing data to help a company better market its services or products.
The information they gather can come from a range of sources including buyer habits, customer demographics and preferences.
To succeed in this role, you'll need strong communication and analysis skills, plus experience with economics, statistics, mathematics and business.
While you will be expected to hit deadlines as a Market Researcher, this job role usually allows you to keep stress levels low and work from home on a schedule that suits you.
Annual Salary: $90,652
Job Requirements: Excellent IT and research skills. For specialist market research roles, a linked degree is preferred.
5. Massage Therapist
A Massage Therapist or Masseuse is someone who provides their clients with relaxing, therapeutic or sports-specific massages.
The work can be done in a public setting such as a gym, hotel, massage clinic, or at home on a freelance basis.
A day in the life of a Massage Therapist includes consulting with clients to gauge which massage they need, talking through what massages are available, providing health tips, and performing massages.
This job is generally low-stress and high paying because you can make yourself available for massages at your preferred times, and you can set your own rates (but also check out our list of the easiest jobs that pay $100k).
Annual Salary: $56,516
Job Requirements: Great communication skills and a welcoming attitude. Completed massage therapy program and Bodywork Licensing Examination. Check licensing requirements for your state.
Check out our articles on holistic business name ideas or massage business name ideas for inspiration in naming your new massage therapy venture.
6. Data Scientist
A Data Scientist collects data and turns it into valuable insights a company can use to grow and scale profit.
Data will be retrieved from multiple sources such as logistics, sales figures and market research.
Data Scientists can have different roles in different industries and will use a mix of practical skills, such as math and coding, plus analytical skills to study statistics.
While data science and analysis is a difficult task that comes with challenges, the work is paid well, and stress will reduce once you know what you're doing.
Annual Salary: $126,792
Job Requirements: Great problem-solving skills and an innovative thinker. Degree in math, statistics, computer science or related field.
7. Art Director
Art Directors are responsible for developing various compelling visuals that have an impact on viewers or readers.
To do this, they often manage groups of designers and artists, guiding them through creative projects on TV, film, or in advertising and marketing campaigns.
A successful Art Director needs to have proven experience with things like web design, logo creation, print production and softwares such as Photoshop and Illustrator.
Work-from-home Art Directors can enjoy a low-stress life by choosing the hours they want to work and setting a rate that gives them a comfortable life.
Annual Salary: $140,597
Job Requirements: Degree or postgraduate qualification in illustration, graphic design, advertising design, or fine art.
8. Graphic Designer
Graphic Designers work to design creative content for print ads, online campaigns, videos, and websites.
A day in the life of a Graphic Designer includes testing visuals across various media applications, creating layouts and images, plus developing logos and different images.
To succeed in this line of work, you will need a strong artistic portfolio, proven graphic design experience and familiarity with various design softwares such as Illustrator, InDesign and Photoshop.
One of the best low-stress, high-paying jobs, you can set your own hours and pricing yourself.
Job Requirements: At least a post-secondary degree or a Bachelor's degree.
If you're considering freelancing, check out our article for graphic design company name ideas on naming your new creative business.
9. Occupational Therapist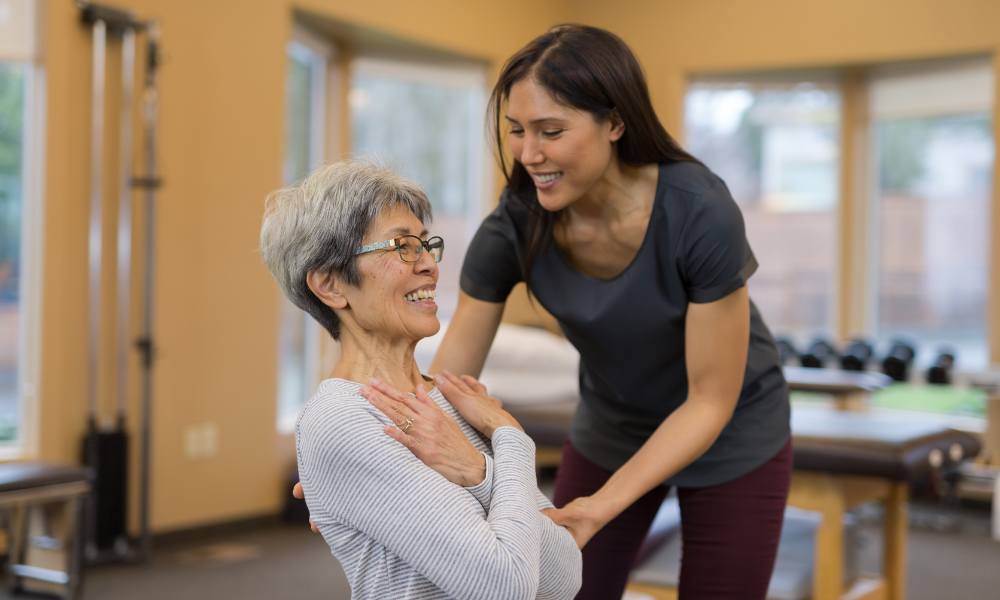 Occupational Therapists provide practical support that helps people overcome problems caused by trauma, illness, accidents aging, or disability.
You'll support a range of people, young and old, and design individual treatment programs that are reviewed periodically to ensure they're having the desired effect.
To succeed in this role, you'll need compassion and empathy, excellent communication skills, great observation skills, and a problem-solving mindset.
As an Occupational Therapist, you can choose to work for a large specialist department or a smaller trust which may be less demanding.
Annual Salary: $96,072
Job Requirements: Undergraduate and graduate degrees. Pass the required licensing exams.
10. Freelance photographer
Freelance Photographers capture images for documentation, creative and technical purposes.
The types of photos you take will usually be determined by the brief you're given by each client.
Examples of different types of photography projects you may work on include weddings, fashion, landscape, beauty, and family portraits.
To succeed in this line of work, you'll need the ability to use digital and non-digital cameras, be creative, have an eye for a good picture and the ability to work independently.
Annual Salary: $44,533
Job Requirements: No degree or professional qualification is required, but it may give you an advantage when entering competitive areas such as fashion or advertising.
11. Personal Trainer
Personal Trainers are tasked with assessing their client's strengths and weaknesses and creating customized diet and fitness plans to achieve a specific goal.
As time moves on, they also offer mental support and monitor each client's progress so training plans can be tweaked where necessary.
You will need excellent communication skills and the ability to guide and motivate others.
If you love health and fitness, this is a low-stress high-paying job worth looking into that you can do from home in the hours that suit your lifestyle.
Annual Salary: $65,790
Job Requirements: Personal Trainer qualification and a degree in sports science are a plus.
If you're starting a new fitness venture and need suggestions for a suitable name, check out our article on personal trainer business name ideas.
12. Software Developer
Software Developers work with product managers to design and code different business software.
They have to discuss with clients what they need and use various programming languages such as C++ or Java to develop programs.
In this role, you need to have great problem-solving skills, a keen eye for detail, and the ability to troubleshoot and upgrade software.
If you work on a freelance basis, you can choose the hours you work and set your own rates.
Annual Salary: $114,214
Job Requirements: Bachelor's degree in computer and information technology or a related field.
13. Operations Research Analyst
An Operations Research Analyst uses analytical and mathematical methods to help businesses pinpoint issues and make better decisions.
To succeed as an Operations Research Analyst, you need great analytical and problem-solving skills. You'll also need proficient computer literacy skills and a strong understanding of data analysis.
This line of work is not generally found to be overly stressful, and you're required to actively learn new things, which keeps job satisfaction high.
Annual Salary: $65,607
Job Requirements: Bachelor's degree in operations research, mathematics, computer science, or a related field.
Final Thoughts on the Best Low-Stress High-Paying Jobs
After reading this list of low-stress high-paying jobs, think about which career may be right for you.
Many of the jobs listed require you to have some sort of qualification, so take the time to research which job would suit your lifestyle before you put the time and effort into studying.
But, whichever job role you decide to pursue, you can enjoy minimal stress and a healthy monthly wage.
If you need more ideas on how to work from home, check out these best self-employed jobs and these online jobs that pay daily.
Ready to search for high-paying jobs? Check out FlexJobs right now.